You will get your all license list in this module. You can also add or edit your license key information. 
After completing this form you have to click on the Save button to create a new license. Note: for adding a new license you have to create your product, client, and license type first. 
After added a new license you will show a license list table like this.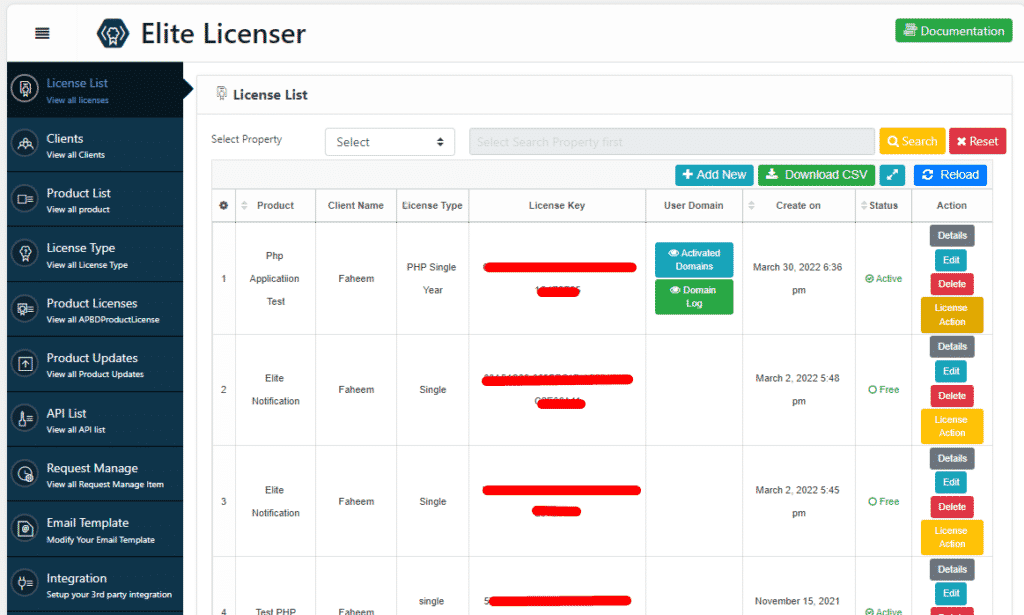 From the list you can monitor all of your license key. Can check Activated Domains & Domain Log. If you want then you can remove your license key remotely.
You can set the license as Active, Inactive, free & Refunded from the License Action  button.