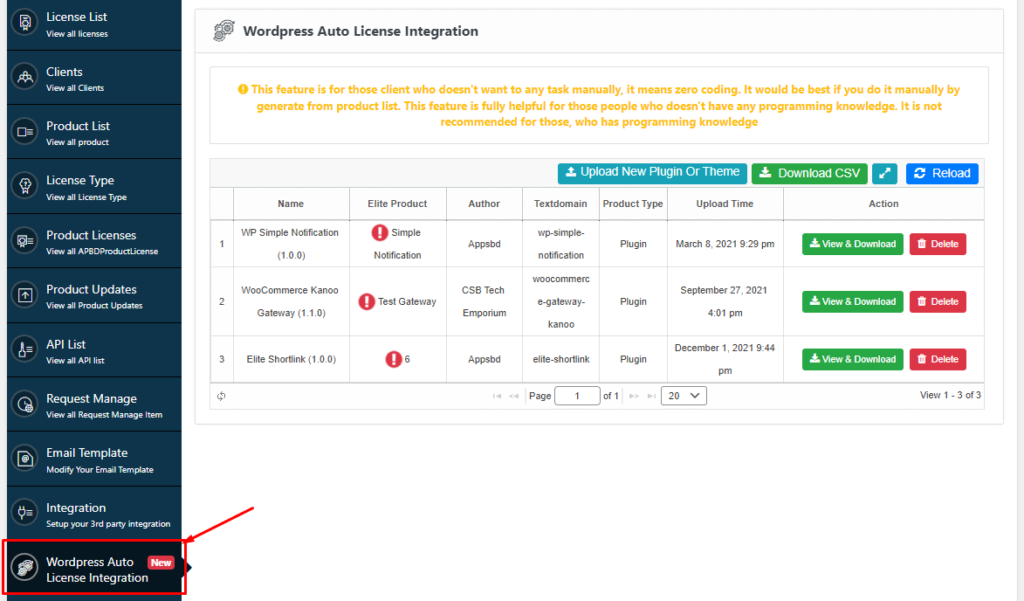 WordPress Auto License Integration is the module where you can license your WordPress product automatically. Without any coding, you can just drag & drop your plugin or themes here and press the generate button. Your licensed product will be ready in a few seconds.
This feature is for those clients who don't want to do any task manually, it means zero coding.
It would be best if you do it manually by generating from the product list. This feature is fully helpful for those people who don't have any programming knowledge.
It is not recommended for those, who have programming knowledge.
Generate New Plugin or Theme: #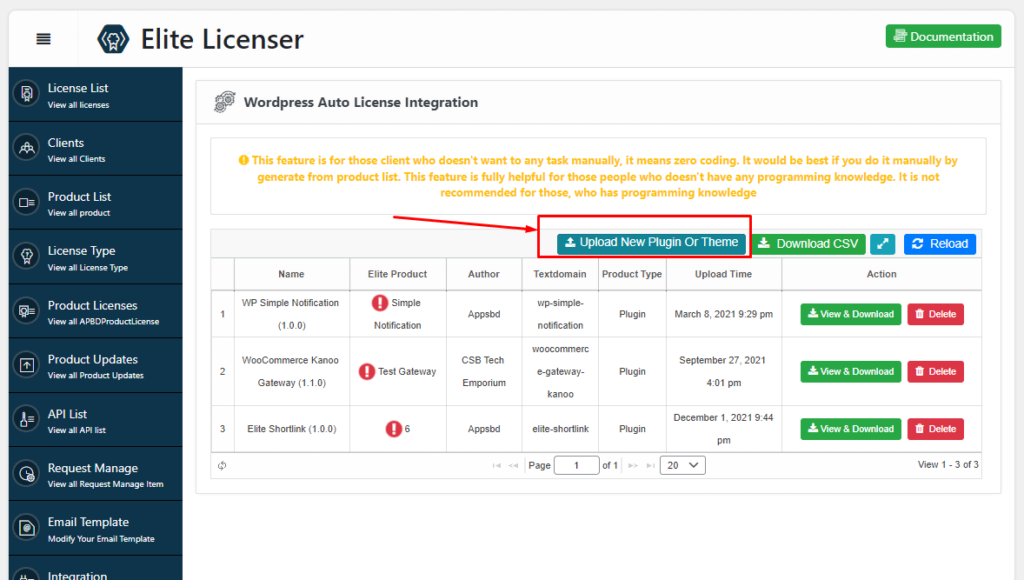 Click on upload new plugin or theme and you will see a popup.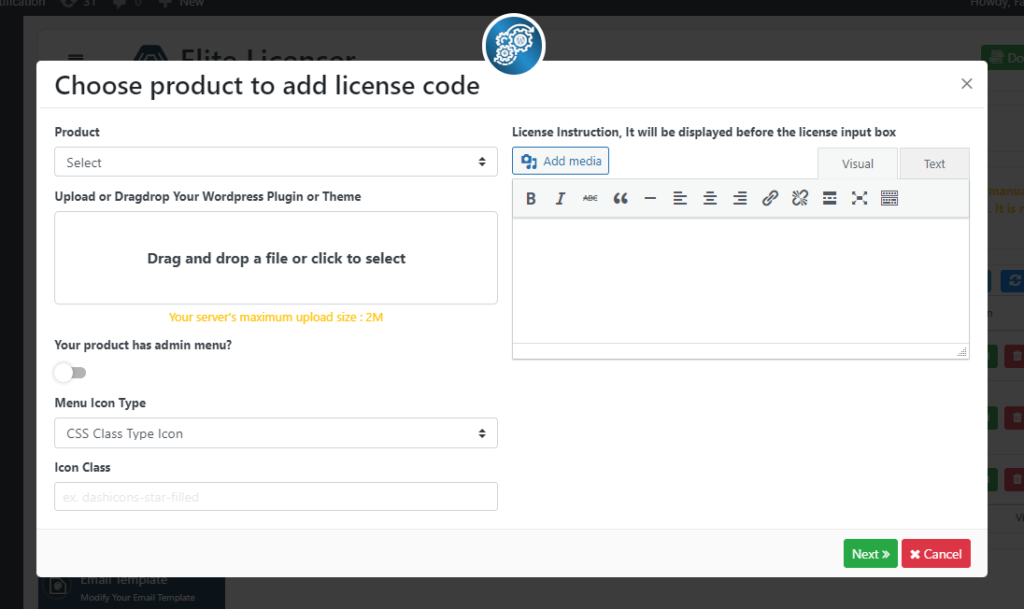 Now, select the product which you want to generate a licensed version of it.
Then upload your plugin or theme, if your product has an admin menu then switch the toggle button. Now you can choose your CSS class type icon or you can upload your icon easily.
Give your license instruction, which will show before the license input box.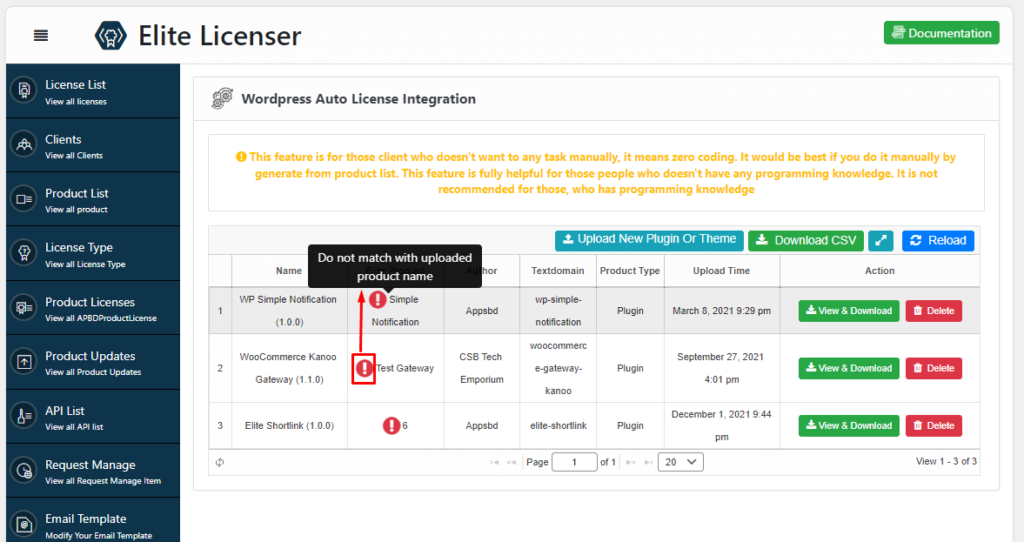 Note: Your uploading plugin's or themes slug(or menu slug) must be same as product's base/slug

if it is mismatched, then the licensed plugin or theme won't work properly You can change it in the product edit panel.
View & Download Product: #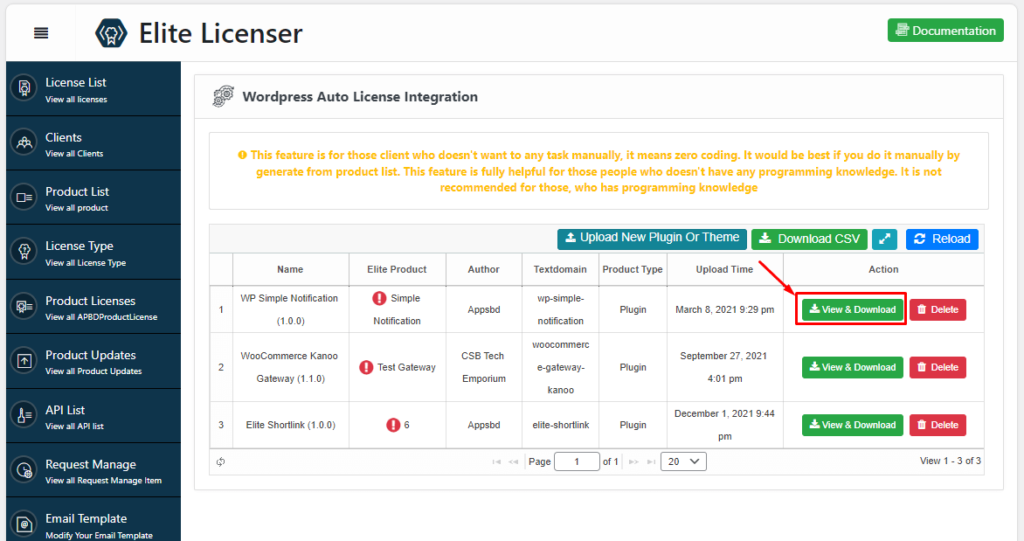 You can view and download your auto licensed product from the button.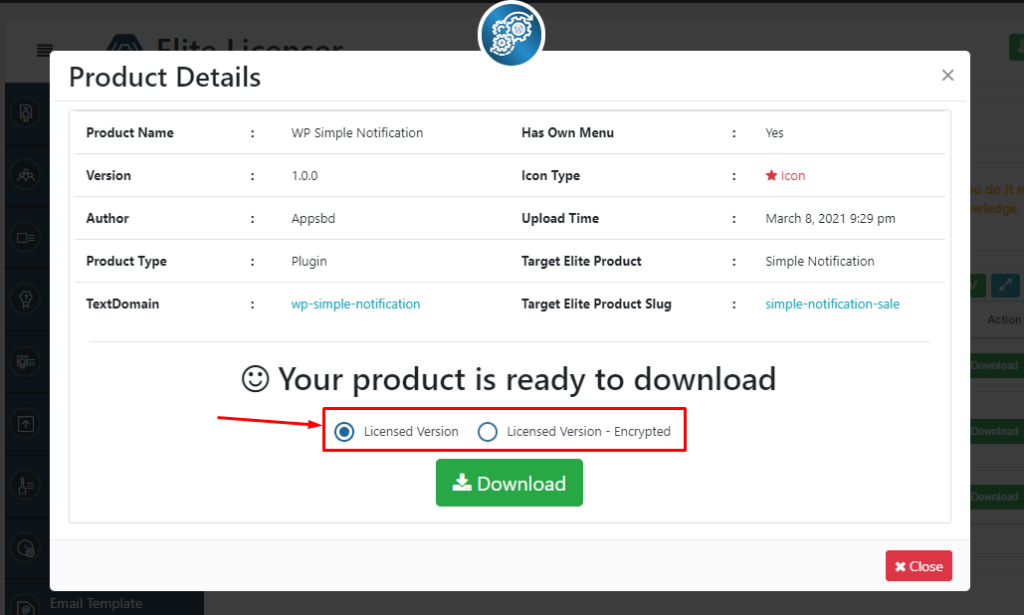 If you want then you can download the encrypted version also.